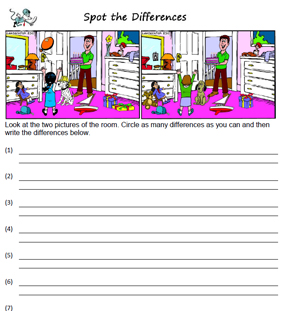 These worksheets come in two formats.

The first format is an A/B information gap format. Students working in pairs try to discover differences in their pictures using only oral communication. A barrier is placed between the pairs so that the students cannot see their partners' pictures.

The second format is a solo writing worksheet that can be used as sentence writing practice.